Faith Cumberland Presbyterian Church in America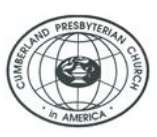 16705 Euclid Avenue, Cleveland, Ohio 44112
(216) 692-0016
Email: faithcpca@gmail.com


Rev. Dr. Anthony Johnson, Pastor
Elder Greg Scruggs, Church Clerk
---
Welcome to Faith Cumberland Presbyterian Church in America!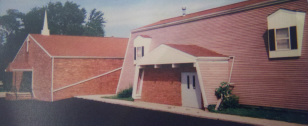 Faith Cumberland Presbyterian Church in America

We are glad you decided to visit our site today. Faith Cumberland Presbyterian Church in America is a friendly church located at 16705 Euclid Avenue, Cleveland, Ohio. We have ministries to help individuals build relationships, feel a sense of belonging, and create a community pleasing to Our Heavenly Father.

Whether you are married or single, young or old, all of us find our purpose in life and our connection with each other in the wonderful fact that God loves us. He has an exciting plan for your life and we are here to help you discover that plan, and to follow His will.

We invite you to visit our church, as you take a look around, you will notice many friendly faces and also see people who love Jesus and have committed their lives to serving Him. Our church is committed to serving you and welcoming you into our family.

We hope to see you at one of our Worship Services. In the meantime, please do not hesitate to contact us if you have any questions. Know that we are here for you!

Confession of Faith
We believe in God, the Father Almighty, and in Jesus Christ, His SON, our Lord, and in the Holy Spirit. We seek to know the will of God and to walk in his ways made known or to be made known to us; to proclaim the Gospel to all mankind; to work and pray for the progress of knowledge, the promotion of justice, the reign of peace and the realization of human
brotherhood. And we look with faith, for the triumph of righteousness, and the life everlasting. Amen.

---