Faith Cumberland Presbyterian Church in America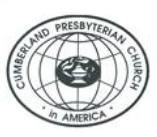 16705 Euclid Avenue, Cleveland, Ohio 44112
(216) 692-0016
Email: faithcpca@gmail.com


Rev. Dr. Anthony Johnson, Pastor
Elder Greg Scruggs, Church Clerk
---
MINISTRIES

Choir
We have one choir at Faith that brings us song and music every Sunday morning and at special programs at the Church or upon invitation. The membership is all ages of those committed to sharing their talent.

Healing and Deliverance
An Outreach and Restoration Ministry. "The Spirit of the LORD is upon me, because He hath anointed me to preach the gospel to the poor; He hath sent me to heal the brokenhearted, to preach deliverance to the captives, and recovering of sight to the blind, to set at liberty them that are bruised. To preach the acceptable year of the LORD." Luke 4:18,19

Missionary Society
The Missionary Society is involved in a number of activities in the local church to help the sick and bereaved. The Missionary Society works with other local agencies to assist the needy and feed the hungry. The Missionary Society holds monthly meetings that are led by song, scripture, prayer, business and Bible Study.

Servants for Christ
Servants for Christ is involved with assisting the homeless and visiting and worshipping with area nursing homes. Males and females willing to work and give a little time to the Lord are welcome.

Sunday School
Those wishing to learn about the Bible and the expectations of Christian should attend Sunday School on Sunday mornings from 9:30am - 10:45am. Attendees have an opportunity to participate by asking questions and sharing related experiences. Because learning is a vital part of being "a Christian", attendance is encouraged for all ages.

Ushers
Ushers direct worshippers upon arrival and during worship service. Ushers will also respond to your requests since they know when it is appropriate to move within the sanctuary. If you need an envelope, fan or a church bulletin, the usher will respond once you have his/her attention.